Cool Mens Shoes: Dress Shoes
When it comes to choosing cool mens shoes, it is all about quality. Quality and more quality. It is much better to have three or four pairs of high-quality, good-looking shoes than to have twenty cheap pairs.
When you look at the construction of mens dress shoes, the first thing to look for is real leather. Quality dress shoes will be made of real leather, and the soles should be leather as well.
The soles should be stitched together, not glued. The lining inside the shoe should be leather as well and not synthetic materials.
The bottom line is, you will know a quality shoe when you see and feel it. Now that you know what to look for, here are some of the basic styles that you should own a few of.




Watch my video reviews of the best products for men here...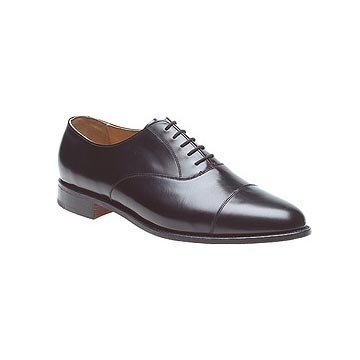 The black oxford is your classic lace-up dress shoe. You'll wear this with dark suits, but not a black suit. Sometimes you can wear these with a nice pair of jeans, but its usually too much.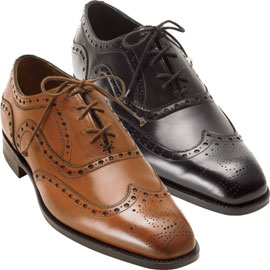 The wingtip is another classic shoe. In brown you can wear these with lighter suits. You can also pair these up with jeans and an oxford shirt.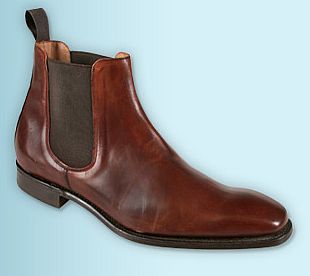 Chelsea boots are a great look. These look good with almost anything, and add a more rugged flair than other types of dress shoes.


Loafers are great because they can go in your casual arsenal as well. You can pair these with slacks and a dress shirt, or with jeans and a sport jacket, or whatever combo you can come up with.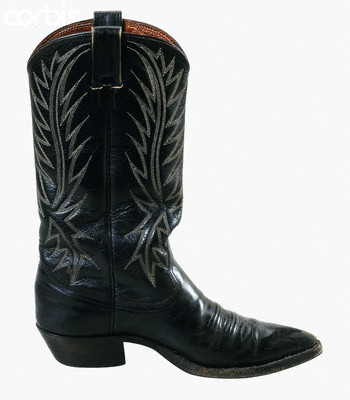 Cowboy boots. There's not much to say about these, other than you should have a pair. You know why.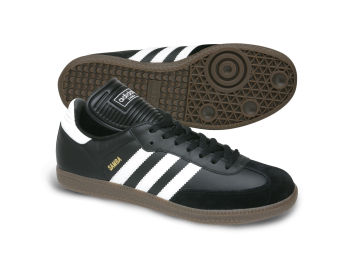 Sneakers. This doesn't mean a white gym shoe. This means a pair of classics like Sambas or Converse Chuck Taylors.
These are really cool mens shoes and can go with a suit or just with some jeans. I would recommend getting a pair of Sambas and Chuck Taylors.




Watch my video reviews of the best products for men here...



P.S.>>This website is my job....which means I don't have a job... or a boss that tells me what to do. I built it part time putting in about 4 hours a week. Anyone can do this....click here to learn how.






Leave Cool Mens Shoes and go to homepage