The Fastest Way To Learn How To Approach And Attract Gorgeous Women And Build Rock Solid Confidence... Guaranteed.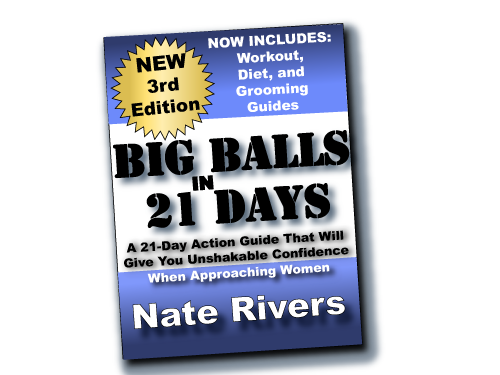 Subscribe to the Weekly Wisdom Newsletter and get these 2 reports FREE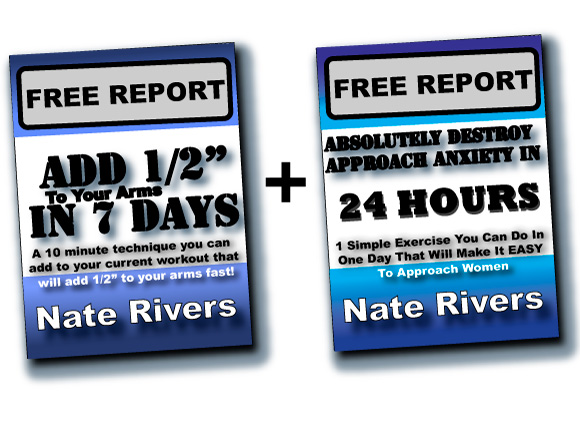 In a poll done by Cosmo magazine, guess what 92% of women said was the one thing that determined if they were attracted to a certain guy or not?...
The answer was confidence.
That's pretty much all you need to know about what women find attractive...
You need to be more confident.
So how do you increase your confidence?... It's not exactly something you can just buy or have injected into you...
There is ONE thing psychologically that increases a man's real, actual confidence level...
And that is progress and accomplishment. That's why progress and accomplishment are what this program is built around, and why this program is so successful.
But I'll get to that in a minute...
Odds are this isn't the first program you've come across on how to approach and attract women... this type of stuff has become very popular in the last few years.
You might have just looked around and read a little bit, or you might have actually purchased a few programs already... it doesn't matter either way...
Here's a discouraging statistic for you...
Out of all the guys that pay money in some form (whether its a book, seminar, or dvds) to learn how to approach women, 78% of them will NEVER actually go out and do it on their own.
And I get that... I did that very thing.
I spent hundreds of dollars on programs and learned tons of pick up lines and techniques, but there was a problem.
Even though I was armed with "the right things to say", I was still too insecure to go out and actually try them on real women."
To make a long story short, I came up with simple exercises to increase my confidence bit by bit until I was comfortable enough to walk up to a woman I didn't know and try to run game on her.
Eventually, I got VERY good at it.
What I learned, and what any guy that's really good with women will tell you, is...as long as you're confident, IT DOESN'T MATTER WHAT YOU SAY... women will be attracted to you.
So that's kind of how this program came about.
So back to progress and accomplishment...
You Will Build Your Confidence And Learn To Approach And Attract Women With This Program In 3 Ways...
Those ways are:
Increasing your skills and comfort level when approaching and talking to women.

You will do this through the daily missions that are very simple to begin with and incrementally add new skills upon the what you've already learned.

This prevents you from being overwhelmed and paralyzed by fear or "approach anxiety".

The second way you'll increase your confidence is through..

Getting in shape and becoming more muscular...

Included in the program is a 3 week complete beginner's workout that can be done without any equipment, and then 6 FULL MONTHS worth of printable workout logs with a very effective weight training routine to follow.

Getting in shape and working out is one of the fastest ways to increase your actual confidence level because it involves progress and accomplishment on a daily basis.

Also, it is impossible to not be confident when you are fit, feel good, and start catching women staring at you.

The third way of increasing your confidence is...

Learning to dress and groom yourself according to what's attractive to women...

Part of this program is going out and getting specific clothing items and then learning some new grooming tricks that you most likely have never done.

I think the reasons this will help you attract women are obvious.
Watch this video on how you'll learn to build your confidence and approach and attract women... it's a only a few minutes long and there's a bonus offer at the end...
If you're a testimonial fan, go to the bottom of the page...



Here's What This Does To Help You Build Confidence And Approach And Attract Women...
This is a 21 day program of step-by-step daily exercises and principles that will easily increase your confidence and make it easy to approach and attract beautiful women.
There is also specific instructions on what kinds of clothes to wear and how to groom yourself so that you're more attractive to women.
And, there is a complete workout and nutrition plan for you to begin to get in shape and change your physical appearance (getting in shape will skyrocket your self-confidence).


***I'm now including a full 6 months of printable workout logs for you to follow.

The content and quality of the workout aspect of this program is honestly better than a popular stand-alone workout ebook I bought online once that cost $70... and it didn't even include printable logs to follow...

Yes you're welcome.
Here's What This Will Do For Your Confidence And Ability To Approach And Attract Women...
If you simply go out and do the daily missions (which won't take longer than 30 minutes a day), you will incrementally overcome your fear of approaching women... and get very good at approaching and attracting women.

I came up with these exercises out of necessity because I was too scared to even go out and try the techniques I had learned in all the "pick up women" programs I had bought...

You will learn how to dress and groom yourself in a way that will get you a lot of attention from women...
You will know what to do and be comfortable and confident when you go out with a women to have her very attracted and interested in you...
After this 21 day course you will be a different guy... a guy that has options and the confidence to attract beautiful women wherever you go...
Here's What I Want You To Do Next So That You Can Build Unshakable Confidence And Start Approaching And Attracting Women NOW...
Decide if you would like to learn how to do this and if you would enjoy being a confident guy that has no fears about approaching an attractive woman...
If the answer is yes... then click below to order RIGHT NOW...
Try it out... order it right now. Yeah it costs money but you will get A LOT of value out of this... I came up with this stuff myself and it works.
This costs you less than going out to dinner with a woman at a restaurant (which you won't do anymore after I educate you, you're welcome again).
Again, I am now including over six months worth of detailed, printable workout log sheets that will drastically increase your muscularity (and therefore woman attracting power) if you will just follow what I've put on the paper...
You'll have instant access to download all of it and if you think it sucks... I'll give you your money back within 3 months!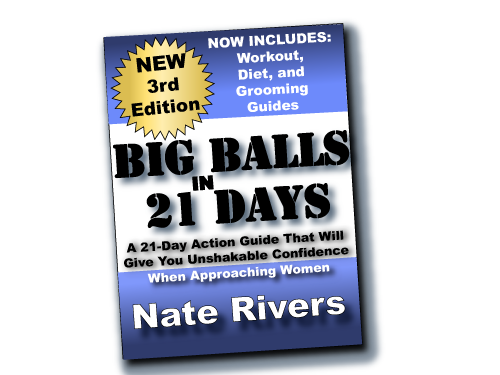 Subscribe to the G.M.S.G.com's Weekly Wisdom newsletter to get my best tips and answers to your questions about building confidence and attracting and approaching women delivered to your inbox every week, and get these 2 awesome bonuses for FREE...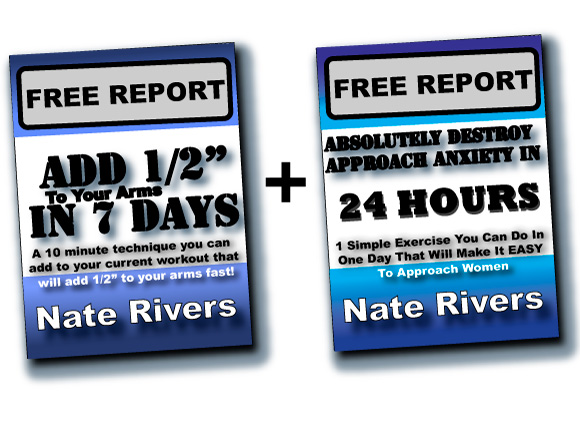 What other guys have said about how this program has helped them build confidence and approach and attract women...
"...Anyways thanks again for opening my eyes to how ridiculous my fears of approaching women were. I'm having a blast "playing the game"... and winning..."
Mike from RI


"... I bought your program mainly to overcome my fear of approaching women, but I am stoked on your workout and the printable routines! I bought *******'s workout program months ago and never really followed it because there wasn't any printable logs to track my progress... Thanks Bro..."
Jason from Cleveland


"... But your book made me realize so many things that I was doing wrong that now seem so obvious. The daily missions were easy to complete but at the same time they were really powerful in showing me that approaching women isn't something to be afraid of... overcoming this fear and what it's allowed me to do has been priceless..."
Brock from California


"...At the first of the semester I was the guy in the back of class that never talked to anyone...by the end of the semester I had hooked up with 4 different girls from that one class!..."
J.B. from Atlanta


"...I'm planning on getting your book soon... with how good the Weekly Wisdom newsletter is, the book has gotta be insane! Keep up the good work man..."
Paul from Gainesville
Do You Have A Question About The Big Balls Program?
Do you have a specific question about how this program can help YOU?

Or a question about how it works?

Ask me here...
What Other Visitors Have Asked
Click below to see what others have asked...

Do I need to workout to get women? Not rated yet
Nate, I abhor exercise. So needless to say, I'm not exactly what you would call a model physical specimen. Do I really need to be ripped to be able …